Back to Blog
Blue Sky Behind The Label: White & Private Label Hemp Products
Are you looking for hemp food products to offer in your retail space, or are you an entrepreneur with visions of hemp on the horizon? Here at Blue Sky Hemp Ventures, we can help! We offer both Private Label and White Label solutions to retailers, food manufacturers, and entrepreneurs.
Private vs White Label - in case you're wondering.
A private label product is manufactured by us but sold exclusively under your brand name. We can work together to produce the hemp-based product to your exact specifications and to meet the needs of your customers: what goes in, what stays out, how it's packaged, and the brand. You then sell the product to other wholesalers or directly to your consumers.
A white label product is a product that's created by us for sale by multiple retailers. We're constantly developing new 'off the shelf' hemp-based products for our white label partners - allowing them to get to market quickly, and hassle-free with a range of quality hemp-based products under their own brand. They won't be exclusive - but they will be awesome.
Not to be confused with co-packing... Under a co-packing agreement, the customer owns the rights to a proprietary formulation, even though the food manufacturer (that's us) creates and packages the product.
"Label" it what you want. We do it all. Find out more here.
Why Hemp?
Where do we start? As a food source, it's packed with protein, omega-3s and 6s (good fat), antioxidants, zinc, iron - you name it. It's also low in carbs (Keto much?), nut-free (yet surprisingly nutty), non-GMO, and gluten-free. It's also incredibly versatile - the seed, oil and protein can be used for a range of exciting applications from baking ingredients to beer, salad dressing to lotions. If you have a product idea - we can hemp.
Hemp is also a great friend to the planet. Hemp enriches the soil while also removing toxins. It also sequesters CO2 and grows with little water or the need for pesticides or fertilizers. By using the whole plant - as we do at Blue Sky, the fibre can also be used as a planet-friendly alternative to plastics, building materials, textiles, and more, while we use the flower and leaves for CBD extraction.
Why Blue Sky?
By partnering with Blue Sky, you gain access to our 7,000 acres of high-quality, low-cost, sustainably farmed Canadian hemp and our state-of-the-art processing facilities. You'll also get access to our passionate team of hemp enthusiasts, food processors, food scientists, co-packing partners, and hemp market experts - without the capital expenditures (we got that) or other associated risks (we already took them). You're welcome.
Our Products
All of our products come in both natural and organic formats. If you're looking for a simple retail-ready hemp ingredient - we offer a range of 'off the shelf' hemp foods for white label application including:
Coarse Ground Hemp Seed - coming soon!
We also offer custom formulations and product development consultations for private label customers. If you have an idea that involves hemp - there's a good chance we have an idea on how to get it to market. Some products we're currently developing for partners include:
Hemp Butter & Hemptella: like peanut butter and nutella only healthier and lunch box friendly ( ie. peanut free)
Hemperky: You guessed it - Jerky, only less meaty and more hempy. We've been working with our science friends to develop a range of plant-based meat analogs with hemp and other grains and pulses. We're onto something and we can't wait to share it with an innovation partner.
Hempernickle Bread Mix: We've recently mastered our hemp bread mix. As the name suggests, it's dark and dense and rich and delicious - like pumpernickel - only gluten-free and low in carbs.
Hemp Oil Serums & Lotions: turns out hemp is just as good on your skin as it is in your belly thanks to its nourishing vitamins and moisturizing qualities. We've derived a number of simple and effective beauty serums and lotions ready for the right brand to take to market. All products can be made with cold-pressed hemp seed oil, or our proprietary refined hemp seed oil, that maintains 95% of the good stuff while removing the green colour and hempy aroma.
Our Standards
Competitive prices | maximum profitability (for you!)

Full packaging & branding assistance

Fast production turnaround

Low MOQ's
Our Story - something for your label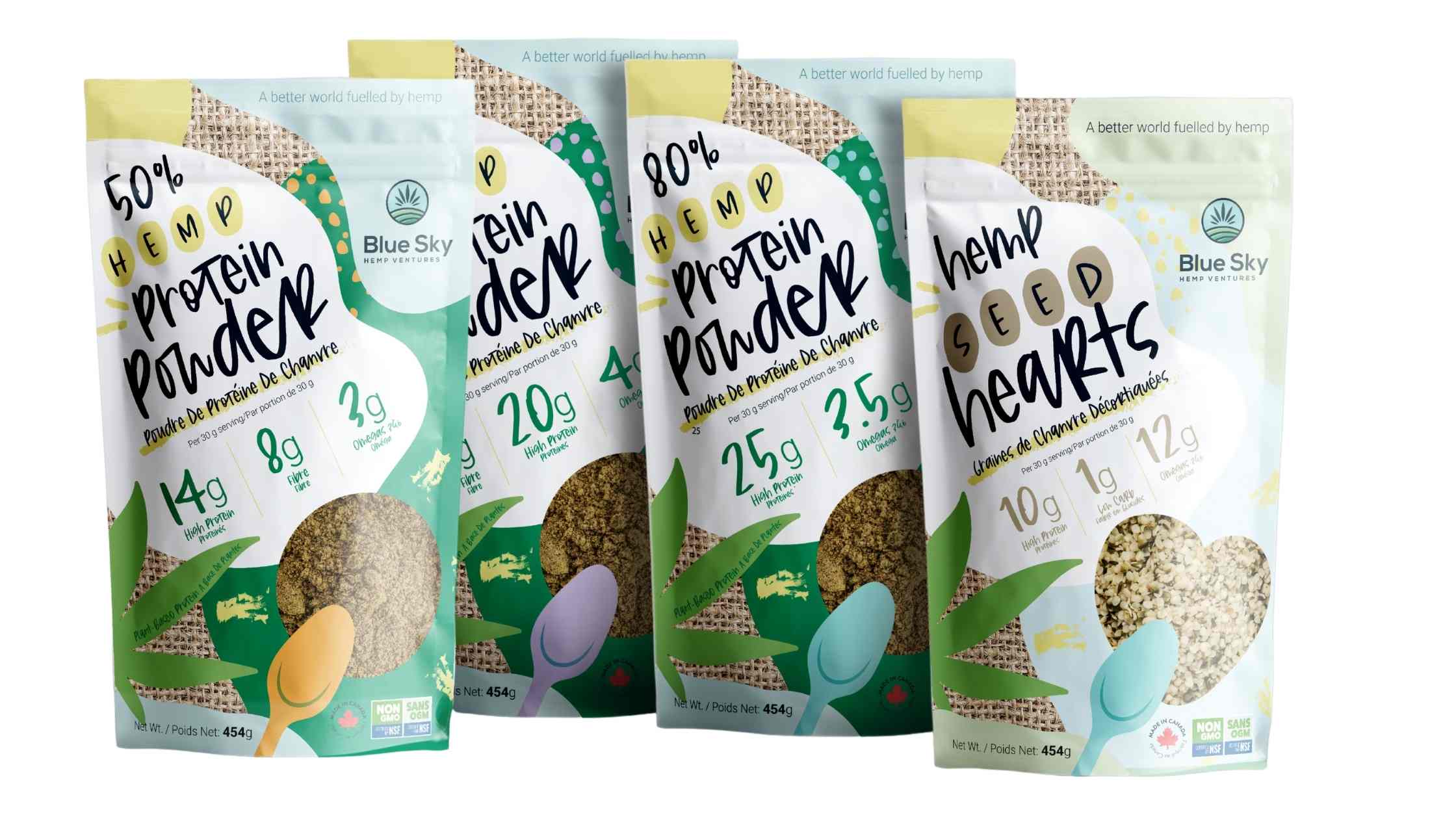 Blue Sky Hemp Ventures are proud leaders in whole plant utilization, combining sustainable farming practices with our state-of-the-art, end-to-end processing facilities to harness hemp's full potential. We use the grain for quality hemp foods, the flower for nutraceuticals, and the fibre as a planet-friendly alternative to plastics, textiles, fuels, and more - resulting in lower costs for our customers and our planet.
Blue Sky behind the label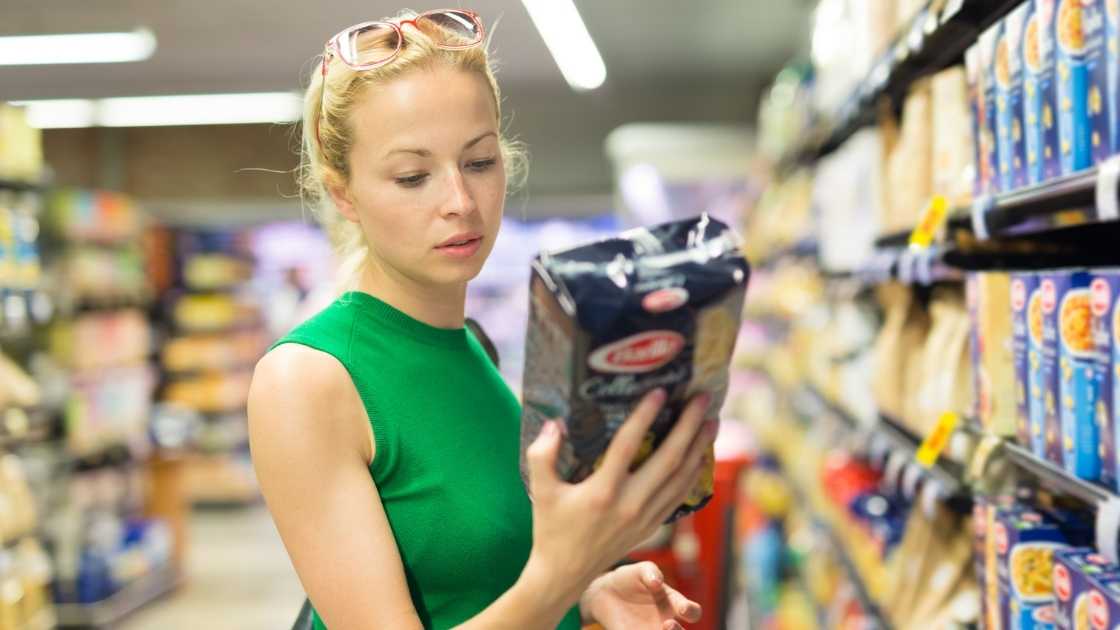 You may not see our name on your local shelves, but if you eat hemp, there's a good chance you've had ours. Blue Sky currently supplies hemp to a growing number of top retailers and health food brands and we're well-positioned to meet the growing demand for this magical plant.
Get in touch to find out more about our Private and White label solutions.


Back to Top