Back to Blog
Is Refined Hemp Seed Oil the Next K-Beauty Ingredient Kraze?  
If you're at all into beauty trends you'll know all about K-Beauty. If you are not into beauty trends - K-Beauty is shorthand for the Korean beauty and skin care market that has taken the North American and global market by storm of late. In fact, back in 2018, Korean beauty market was valued at $9.3 billion and is expected to reach $21.8 billion by 2026. They must be doing something right...right?
Korean beauty products are known to focus on health and wellness, cleansing and hydration with age-defying results. They are also known for their hip packaging, affordable price points and clear and transparent listings of innovative (and often wacky) raw ingredients - like snail mucin, donkey milk, bee venom, starfish extract, pig collagen, and wholesome Canadian hemp seed oil.
The last of which, Blue Sky Hemp Ventures is proudly supplying at an increasing clip. While we don't know a lot about the therapeutic benefits of donkey milk - we do know a thing or two about hemp seed oil and we're pumped that Korean beauty trail blazers also recognize its benefits for reducing inflammation, hydrating, healing, brightening, soothing and more.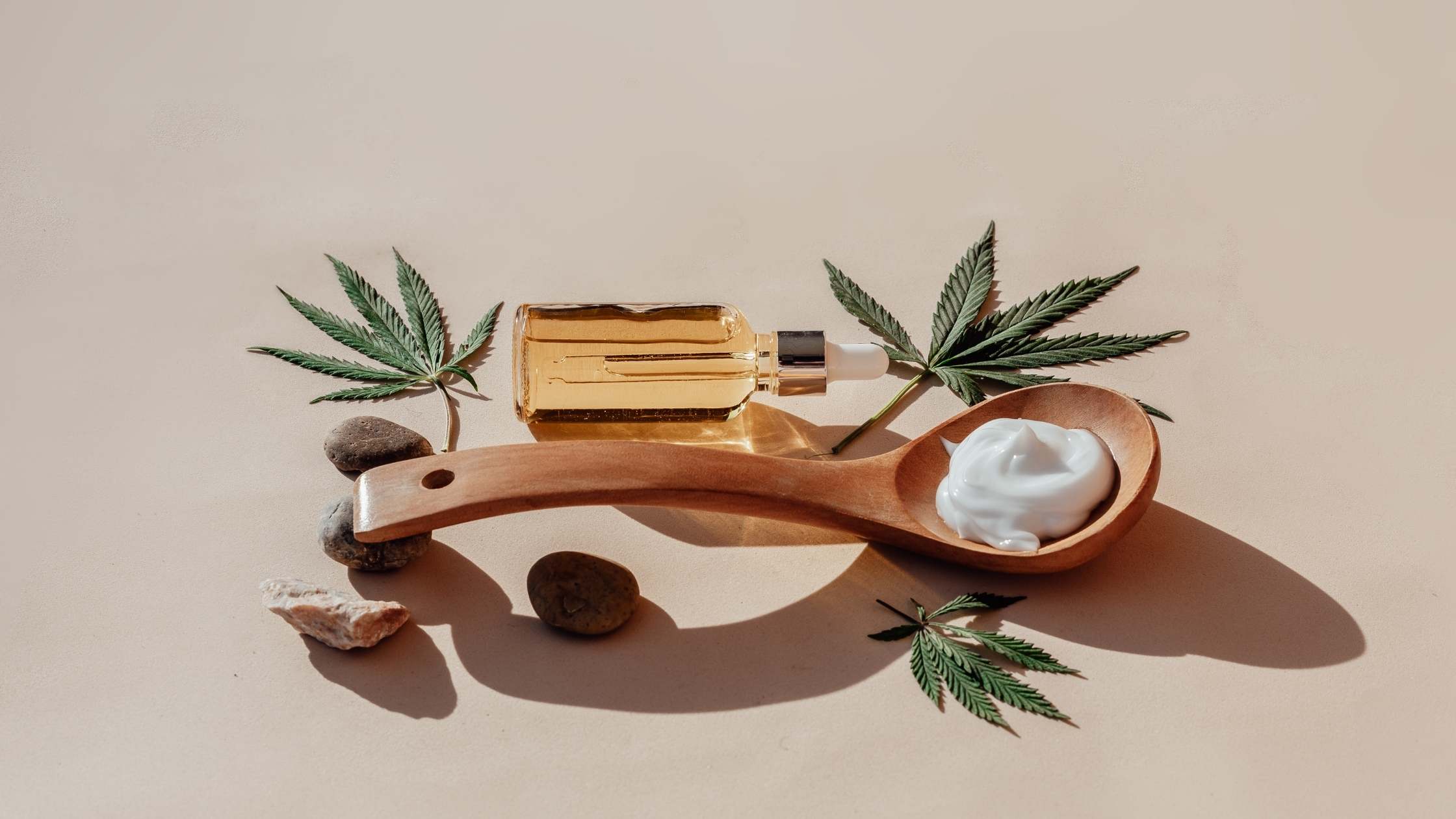 Not content with just any hemp seed oil, our Korean customers required a food grade oil containing all of the nutrients, omega fatty acids and proteins that hemp oil is known for - but hold the hempy aroma and green glow, gamsa*!
(*thanks in Korean).
This requirement is not only for 'cosmetic' reasons, it's also to pass the Korean Food and Drug Administration (KFDA)'s very stringent guidelines pertaining to cannabis products. While hemp seed and hemp seed oil contain less than .002% cannabidiods, this is above the KFDA's threshold. This trace amount of cannabis resides in the greeny outer husks of the seed and when pressed for oil - gives the oil its colour and aroma.
Blue Sky delivers a more refined - refining process.


Blue Sky uses a highly efficient refining process to remove the colour, aroma and any trace cannabidiol, while maintaining all goodness of the hemp seed oil. In fact, unlike other refined oils - Blue Sky's refining process is able to maintain 95% of the seeds fatty acid composition including: polyunsaturated fatty acids, such as linoleic acid and essential acids, such as omega-6 and omega-3 - to name a few…
The result - the magical, colourless, odourless beauty elixir we call refined hemp seed oil.


Sounds cool - but does it work?


The Korean cosmetic industry is not just interested in novel ingredients. They are also interested in procuring ingredients with that work - and they like to get granular. So we thought we'd get granular on the therapeutic benefits of hemp grain and the oil contained within and what's it's capable of:
It locks in moisture:

hemp seed oil

is high in omega acids 3, 6, and 9, all of which help repair the skin barrier and keep moisture trapped inside.

It's anti-inflammatory: Omega acids in hemp seed oil also help to lower inflammation in the skin.
It soothes the skin:

Hemp seed oil is rich in fatty acids, which help hydrate and soothe inflamed skin.

It's anti-acneic:

This means that hemp seed oil may even moderate your skin's natural oil production - ideal for those with overly oily skin.
So what can you do with it?


Well, it makes an excellent salad dressing - but to stay on topic - here's how to use it topically.
Hemp seed oil as a face serum: A great skin moisturizer, Hemp Seed Oil is easily absorbed by the skin and helps to prevent moisture loss. Perfect for most skin types, it moisturizes without clogging your pores and can help to balance out oily skin, while regulating the skin's oil production. Hemp seed oil can help reduce fine lines and wrinkles, promote collagen production, and fight the signs of ageing.
Hemp seed oil for shiny hair and enhanced hair growth: The essential fatty acids in hemp seed oil can strengthen brittle hair strands and add shine and moisture to the hair while promoting thicker hair growth. There is also subjective evidence suggesting that applying the oil on the scalp can reduce scalp problems including dryness, itchiness, and dandruff and will possibly treat scalp psoriasis.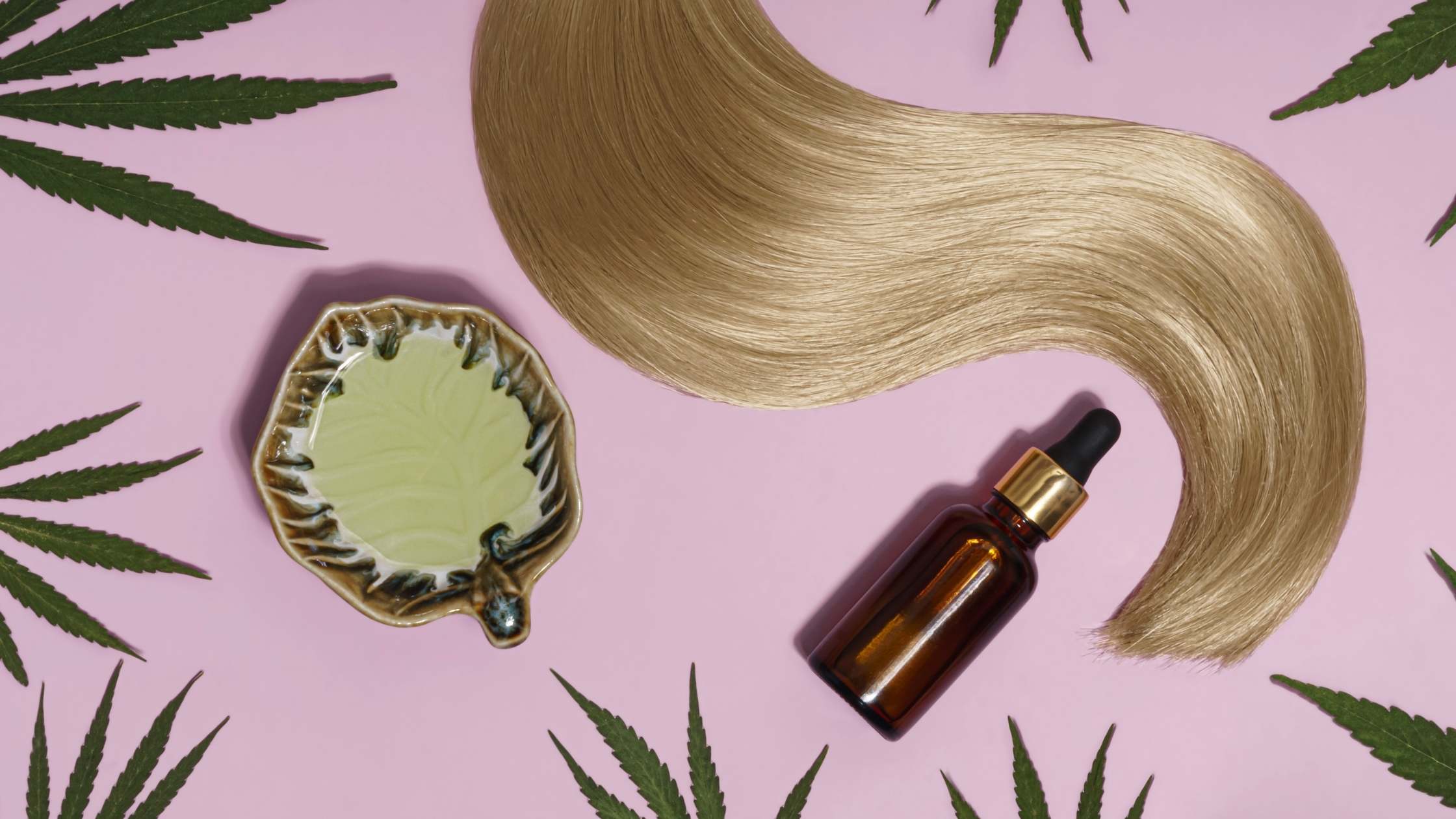 Hemp seed oil or stronger nails and softer skin: Massage into nails for faster growth, stronger nails, cuticle repair and soft hands and feet.
Hemp seed oil as a treatment of chronic skin conditions: Hemp Seed Oil is also known to relieve acne, psoriasis, dermatitis, eczema, and itchy skin and with consistent use, it can improve the skin's general appearance. Applied topically, the oil can also help strengthen the skin and help it resist viral, fungal, and bacterial infections.
Novel ingredient -
✓
Efficacy -
✓
Not green or smelly -
✓
But is it sustainably sourced? Massive
✓
Perhaps one of the biggest trends in the cosmetics industry (which we hope is more than just a trend!) is the procurement of sustainable, planet friendly ingredients. Hemp is naturally an incredibly earth friendly agricultural product - requiring little water, pesticides or fertilizers to grow all while sequestering huge amounts of C02. Blue Sky Hemp takes sustainability a couple steps further, by practicing whole plant utilization. This means that we grow hemp varieties that not only produce a large, full seed for food production and the cosmetics industry, but we also use the stalks for their fibre and flower and leaves for CBD extraction. This zero-waste philosophy allows us to produce a better product at a lower cost for our customers and for the planet.
Sold?


If you like the sound of hemp as a part of your beauty regime - then check out some beauty innovators already using hemp seed oil in their products. Some from Korea and some closer to home.
Soon + Hemp Moisture Lip Balm
Lohacell Hemp Seed Light Oil
Krave Matcha Hemp Hydrating Cleanser
KANA, Lit Hemp Face Oil
If you're in the beauty industry and want to learn more about how you too can incorporate hemp seed oil into your product line, then get in touch. Blue Sky Hemp Ventures supplies sustainably sourced, high quality refined and cold-pressed hemp seed oil / organic and conventional across North America and around the world.


Back to Top