Back to Blog
Hemp and Black Bean Brownies
These certainly don't taste healthy. They taste delicious, delectable, fudgy and undisputedly indulgent. In fact, they taste just perfect. And what makes them even more perfect - they are actually super nutritious. (But that can be our little secret.)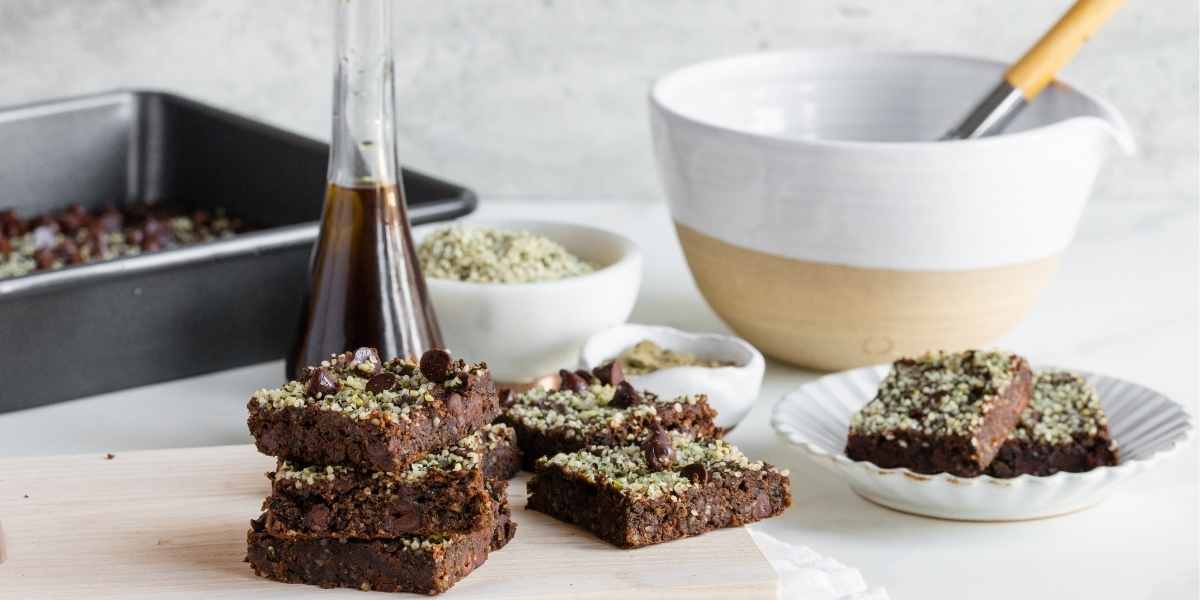 Each indulgent bite packs a healthy punch of Omegas, fibre, nutrients, vitamins and... chocolate! They're gluten-free, vegan, nut-free (but feel free to add nuts) and guilt-free. In fact, these brownies are so healthy you wouldn't be judged if you considered them a breakfast food or a healthy snack. Or of course, you can equally treat them a decadent dessert. You do you.
Let's break it down. First up - Hemp!
Full disclosure - this recipe was masterfully conceived by Blue Sky's very own food scientist and hemp lover who also happens to be our head of sales and marketing. Thanks Ben! As a result, hemp seeds, hemp seed oil and hemp protein all feature prominently in this recipe. None of which will get you high... but all of which will get you healthy.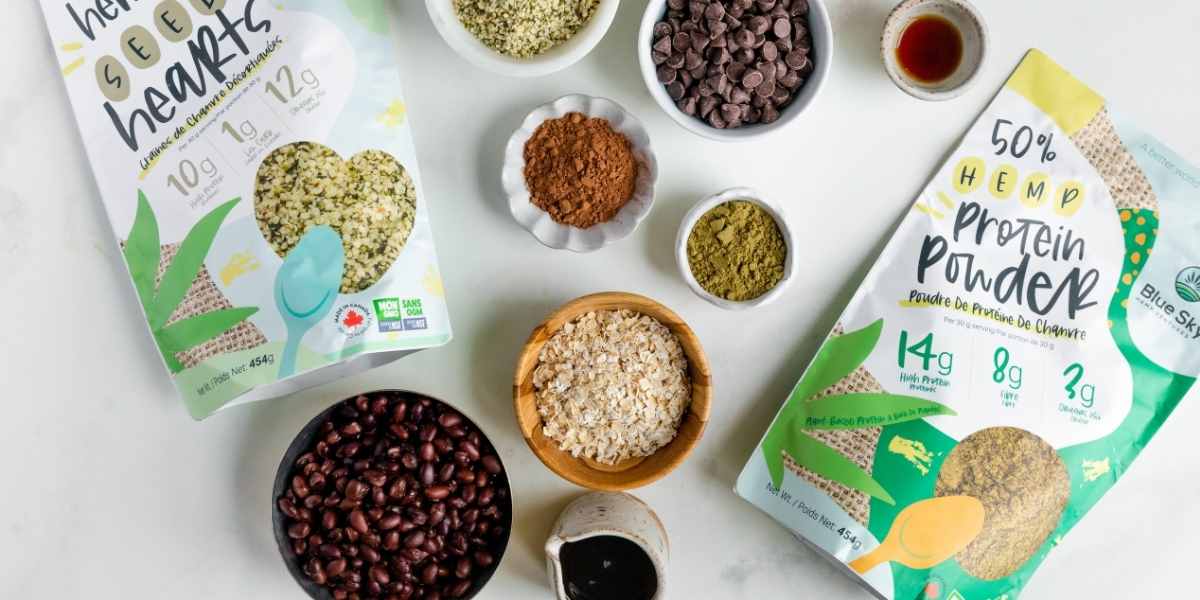 Hemp seeds give the recipe 'nut-free' light nutty flavour - a bit like pine nuts, while the protein replaces a traditional flour, and hemp seed oil replaces other oils or butter.
This trifecta of hemp provides an excellent source of plant-based protein (containing all essential amino acids), dietary fibre and essential fatty acids (omega 3 and omega 6). Plus, it provides antioxidants, vitamins and minerals known to provide energy, stabilize appetite and improve digestion.
Black beans, you ask?
Love them in your burrito, but in your brownie??? It may sound strange, but you'll have to trust us on this one. Black beans create an amazing fudgy texture, make the brownies a little less sweet, and provide even more health benefits - adding more fibre and protein while strengthening your bones.
Have a go and let us know what you think!
Ingredients:
1 1⁄2 cups Black Beans (fresh and rinsed)

1⁄4 cup Hemp Seeds

1⁄2 cup Organic Quick Oats

1⁄2 cup Maple syrup

1/4 cup Hemp Oil

1/8 cup Hemp 50% protein

2 tbsp Cocoa Powder

2/3 cup Chocolate chips

2 Tsp Vanilla Extract

1⁄2 tsp Baking Powder

1⁄4 tsp Sea Salt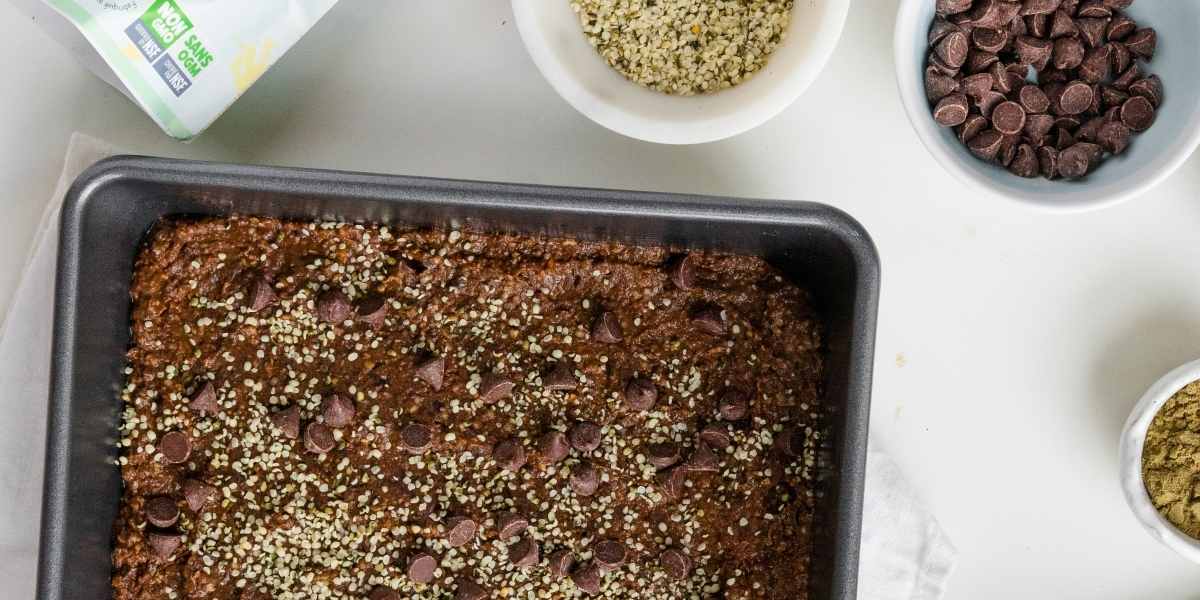 Directions
Preheat Oven to 350 F

Combine all ingredients to Blender or Food Processor – except chocolate chips and hemp seeds. Blend until smooth and well combined.

Once smooth, fold chocolate chips and 1/8 cup hemp seeds into batter. Save a few chips and hemp seeds for topping the brownie.

Grease or line with parchment an 8x8 or 9x9 pan.

Pour batter into the pan then sprinkle with additional chips and seeds onto the batter, for a great visual and texture

Bake for 15-18 minutes or until fully cooked.

Let cool for 10 minutes and cut into 9-12 pieces.

Enjoy!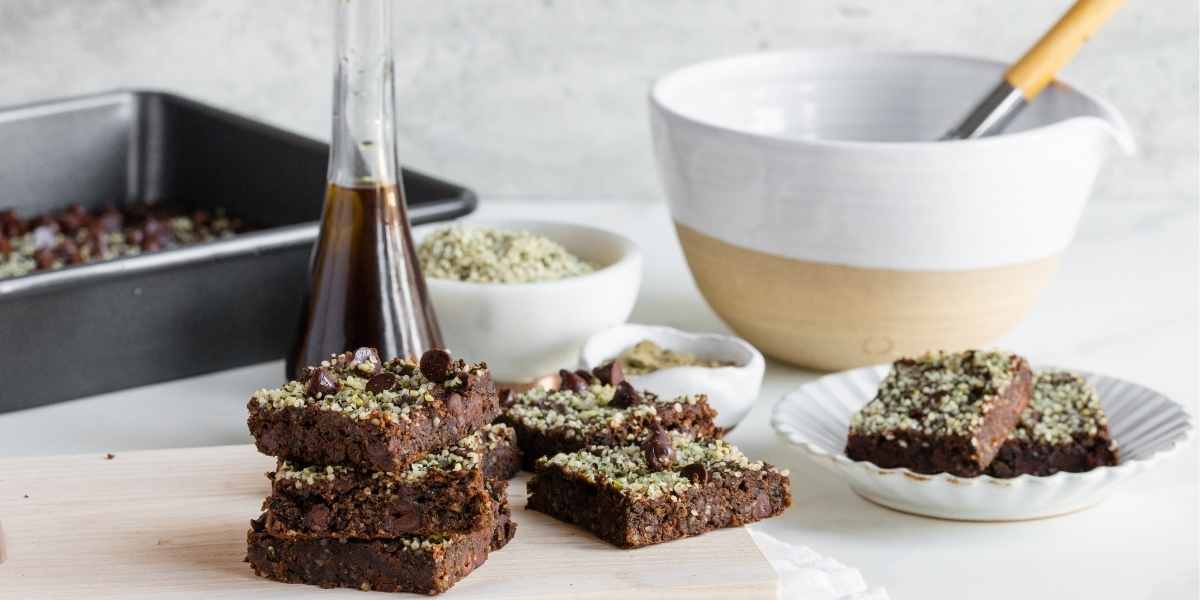 Blue Sky Hemp Ventures are pioneers in whole plant utilization - proudly growing and processing hemp for food, fibre and cbd. Currently - we only sell wholesale hemp products to the trade. But if you're looking for hemp for this recipe - check out your local grocer, health food shop or Amazon.


Back to Top