Minor Extracts
Minor Extracts & Custom Formulations
Blue Sky offers Canadian licensed producers a range of quality minor cannabinoid extracts, custom formulations, fast turnaround, reliable service, and low MOQs. Like all Blue Sky extracts, our's are produced from sustainably farmed industrial hemp - grown, cultivated, processed, and extracted by Blue Sky and 3rd party tested for potency and purity.
---
CBN Isolate
Blue Sky Hemp Ventures is proud to now offer wholesale cannabinol (CBN) isolate to Canadian LPs. While current research on CBN is in its infancy, the potential benefits are promising. CBN is most commonly used as a sleep aid and has been shown to help regulate the immune system and to relieve the pain and inflammation caused by several conditions, including arthritis and Crohn's disease.
CBG Isolate
Blue Sky CBG Isolate is CBG in its purest form—a pure white powder almost exclusively composed of CBG at 98% purity. Like CBD, CBG has been used to combat pain without having the intoxicating effect of cannabinoids like THC. Research shows that CBG can also have therapeutic effects and has anecdotally been shown to treat pain, increase dopamine levels and support sleep. There's also evidence to suggest CBG may offer anticancer, antidepressant, and antibacterial qualities.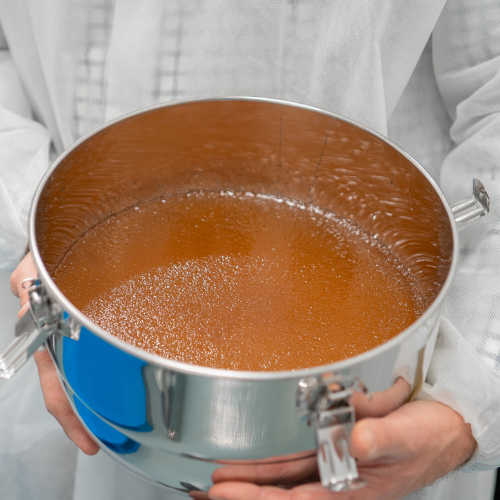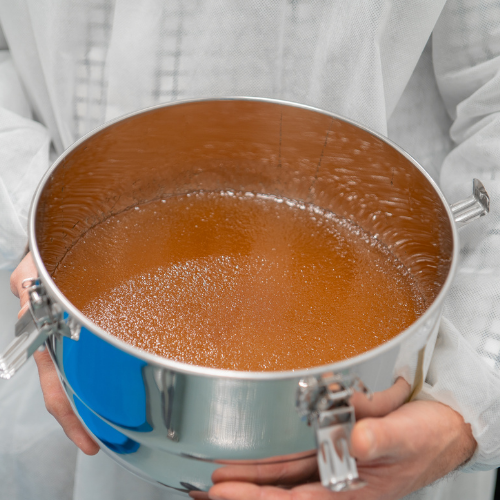 ---
Delta-8 Distillate
Hemp-derived Delta 8 distillate from Blue Sky contains a very rare form of THC (tetrahydrocannabinol) that is found in hemp flowers. It provides a very similar high to Delta 9 THC with lower psychotropic potency and without as many negative side effects. Our Delta 8 distillate is a viscous, sticky substance with a golden amber hue. Ask about our custom Delta-8 formulations.
Custom Formulations
Blue Sky offers a range of services including custom formulations to the exact specifications of our partners. Customizations include cannabinoid ratios (CBD/CBN/CBD), potency, purity, carrier oils, and flavourings; we also offer a variety of white and private label products including tinctures, vapes, capsules and more.
---
The Blue Sky Difference
Blue Sky is the first in Canada to design and implement an end-to-end system specifically designed to bridge the gap between broad-acreage farming and extraction from industrial hemp. By using the whole plant for food and fibre, we're able to deliver sustainable hemp products and lower-cost off-take, whilst still meeting the highest quality standards.
Blue Sky is fully licensed by Health Canada under the Cannabis Act to cultivate, process and manufacture CBD, CBG, CBN isolate and distillate and is able to remediate our distillate to a near-zero THC level.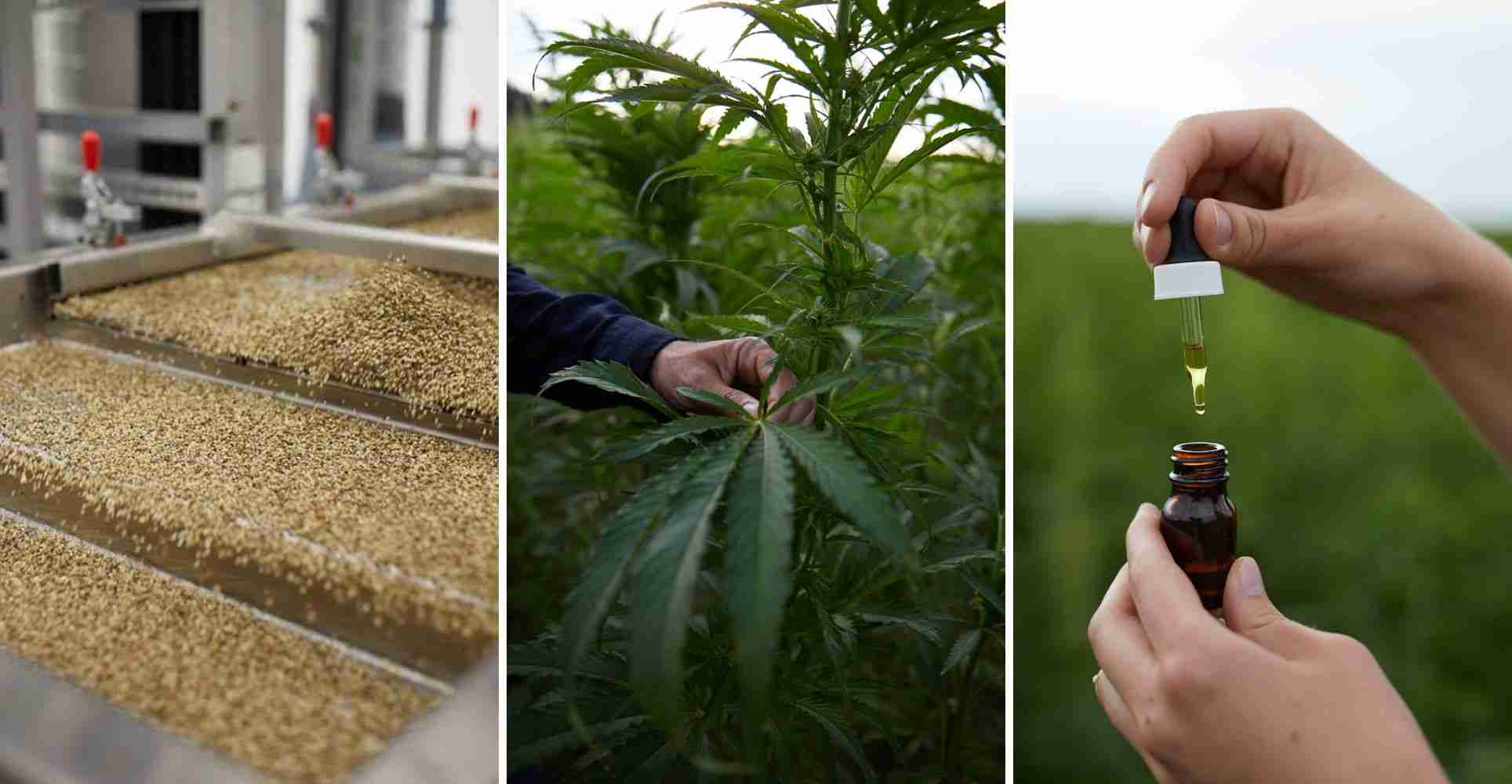 Are we the right wholesale partner for you?
Blue Sky provides a range of products and end-to-end services for food manufacturers, licensed producers and hemp and grain farmers.
Find Out More
Age Confirmation
You must be 19+ to view this page. Please provide your birthdate to confirm.