Our Products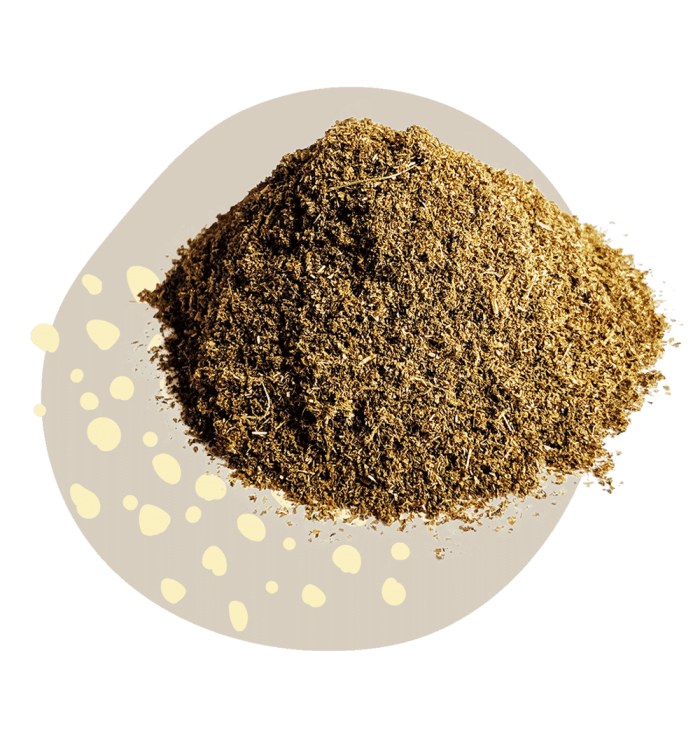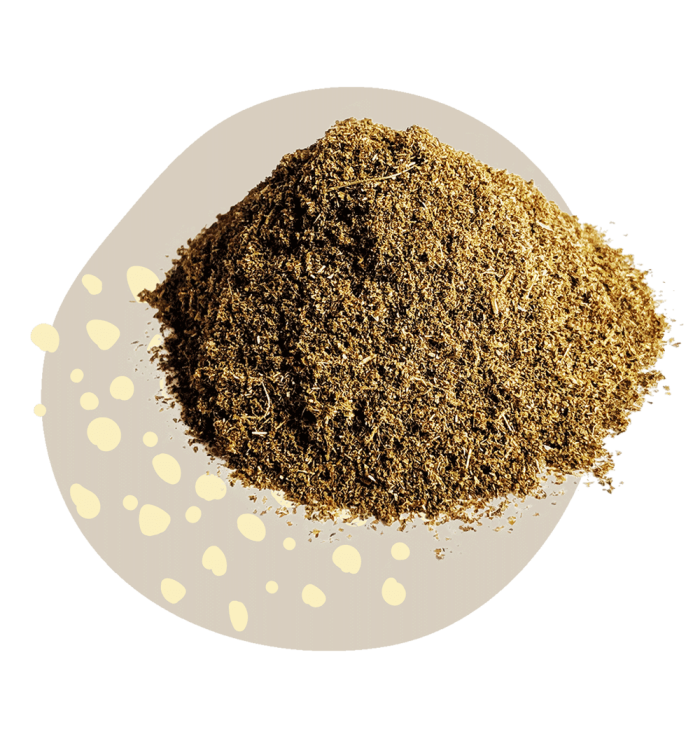 Available in Pellet and Shredded Flower Format
RFL™ Hemp Biomass
(Reduced Flower & Leaf)
We offer top Licensed Producers with a full supply chain solution for RFL™ (reduced flower & leaf) hemp-derived CBD biomass for extraction. RFL™ biomass is made up of the dried plant matter used for the production of refined hemp products. Our high quality, high-graded hemp biomass is ideal for manufacturing crude oil, CBD distillate and CBD isolate.
Blue Sky RFL
™

at a Glance
Our proprietary processing system is able to reduce the volume of material by 50-90% lowering transportation costs while increasing the CBD potency by up to 3x.

Our process removes any remaining seed, fibre and foreign contaminants, to create a uniform, extraction ready product.

Blue Sky RFL™ is available in shredded flower format and we will assist in determining the optimal RFL™ for your system.
The Blue Sky Difference
Blue Sky has developed a unique system to bridge the gap between broad-acreage farming and CBD extraction from industrial hemp.

By using the whole plant for food and fibre, we're able to deliver a lower-cost offtake

Blue Sky couples deep farming relationships with state of the art ag technology. Our use of FieldAlytics precision agriculture software ensures we plant the right varietals in the right soils and minimizes any risks of pesticides or other soil contaminants. This also enables us to provide full traceability down to a few acres of land (most of our competitors can provide traceability only to a farm-level - typically 640 acres).
Our mission is to make it 'easy' for licensed producers (LP's) to source broad acre farmed Canadian hemp. All our licensed customers need to do is tell us the optimal delivery form for their extraction purposed and we will ship as scheduled. BSHV will take care of:

All the farmer contracting

Farmer compliance with our quality management system

Harvesting, storage, and processing of biomass
Available as RFL™ shredded flower between 150-2000 micron and Pellets pressed from RFL™   
RFL™ is best suited for alcohol extraction. The optimal sizing for each system can be determined before purchase. Pellets pressed from RFL™ are best suited for C02 extraction.